Ready to Become a Guide?
Land a job as a guide or start your own guide service
Learn everything you need to know about how to start and run a profitable guide service even if you have no business experience.
We are perfect for:
People who want to start a guide service
Part time guides ready to go full time
Guides wanting to increase profit
People who want to work for an outfitter


Hunting Guides/Fishing Guides
Careers as a hunting guide/fishing guide can be very rewarding.   One of the most common reasons people get into this profession is that they have a love for the outdoors and they enjoy sharing the outdoors with others.  This is truly one profession where combining your passion with work and earning a good living is possible.
Benefits of Guiding
Earn a living doing what you love
Job stability
Solid earning potential
Meet others interested in the outdoors
Satisfaction of owning your own business
Job Description for Hunting and Fishing Guides
As a guide your daily tasks will vary by day and they also depend if you are working for an outfitter or if you are operating the business yourself.
If you are working for yourself you will spend time in the outdoors showing your clients the outdoors and effective hunting or fishing techniques.  However, you will also need to spend time on your business with activities such as marketing, finance and scheduling.
If you work for an outfitter your role may be more focused more directly on just the client guiding aspects.
Common Guide Responsibilities:
Teaching clients effective hunting and fishing techniques
Setting up and taking down equipment such as decoys or blinds
Scouting for wildlife
Marketing for new and repeat business
Navigating various types of terrain
Preparing the harvested game for clients to take home
Hunting/Fishing Guide Jobs
Careers in hunting and fishing as a guide are in demand.  Every three years the U.S Fish and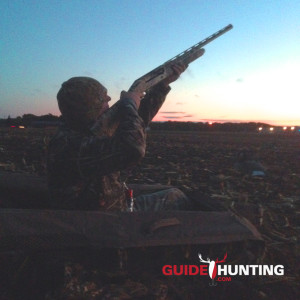 Wildlife Service conducts a survey on outdoor related activities. The 2011 survey states that approximately $9.6 billion is spent annually on guide fees, pack trips or package fees. Visit the US Fish and Wildlife website to see how much is spent on guide trips in your state.
This industry also provides a large variety of working locations.  Guide jobs range from deep sea fishing in Florida to moose hunting in Alaska and everything in between.
If you own a guide service you are in charge of your own job and personal success.  As with any business, running a successful business requires hard work.  Guiding is no exception so be sure that you are aware of all of the business aspects of the industry before entering the profession.

Education and Skills for Hunting and Fishing Guides
The requirements to become a hunting or fishing guide vary greatly by state.  Many states require no formal education to become a guide while others require specific certifications or courses to become a guide.  Ensure you check with your states governmental agency that oversees wildlife for all requirements before operating as a guide.
Some of the skills that guides have include:
Good communication skills
Well organized
Ability to work with diverse groups of clients
Willingness to teach others effective hunting and fishing techniques
Outdoor survival and first aid skills
Firearm safety skills
Good physical fitness
Hunting Guide School/Fishing Guide School
Although not all states require specific courses or training to become a hunting or fishing guide there are many guide schools across the country to help you learn effective guiding techniques. The length of the guide school programs can vary greatly from a few days to multiple weeks.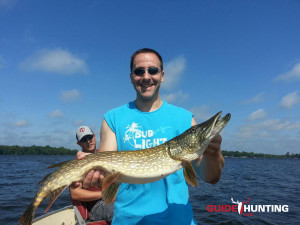 Common types of guide schools:
Fly fishing guide schools
Waterfowl guide school
Fishing guide schools
Big game guide schools
Deer hunting guide schools
Bear guide schools
Horseback guide schools
Each school teaches a variety of skills and the course setup and focus differ at each guide school.  Ensure that you research several schools to verify that they teach the skills that you are looking for as well as be sure that you compare the reviews and pricing of each school before making your final selection.
Skills commonly taught at guide schools: