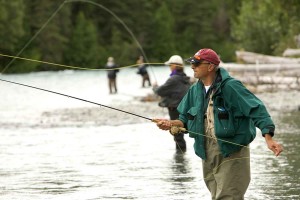 Many people wonder what fly fishing guide schools are like and wonder if they should attend one.  Since fly fishing has grown in popularity so has the popularity fly fishing guide schools.  If you are looking for a guiding career in a specialization that is projected to see steady increases in participation over the next several years then fly fish guiding could be an excellent choice.
The good news is that you will have plenty of choices on were to attend guide school.  There are hundreds of fly fishing guide schools located throughout the United States so be sure you take your time to research several guide schools before making your decision.   Location, price, reputation and skills taught should all factor into your decision process.
What will you learn?
Fly tying
Fly making
Fly casting
Guiding skills
If you are looking at becoming a fly fishing guide you need to be an expert in fly fishing yourself.  Your customers will expect that you know all of the basics as well as advanced techniques with fly fishing.  If The customers are repeat customers being able to continue to show them new skills each time they attend will be a great reason for customers to come back.  Even experienced fly fishers can learn some new skills at these schools to add to the quality of the trips they will offer.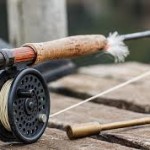 Another benefit of attending guide school is the networking opportunities it presents.  Typically you will be learning in a group environment so those connections that you make could turn out to be excellent business partnerships down the road.
Just think, if you become friends with another fly fishing guide and they operate on the other side of the state from you the two of you may end up referring customers to each other who are looking for trips in your area.  Being able to know and trust who you are sending customers to is a huge benefit and it also helps build confidence in those customers as they will trust you more.
One more benefit of attending fly fishing guide school is the credential that you will earn as that will be a valuable marketing tool for your business.   Customers searching the web or those who call you will often be looking to verify that the guide has experience and will be a quality guide.  If you have attended fly fishing guide school you can ad that accomplishment to your website, business cards and marketing materials as you promote your business.