Our goal is to help you be as successful as possible so here we show you many tools and resources that help you operate like a big time business for a fraction of the cost, in fact many of these resources are FREE.
We hope you find these resources valuable.
In some cases I have included my affiliate link which means at no additional cost to you, I will receive a commission if you purchase these products.  Please know that I research each of these options and only recommend quality products and services.
---
FREE ADVERTISING
Before paying for advertising give these a try, in many cases they are more effective than paid advertising.
Craigslist: This is often overlooked but it is one of the most effective forms of marketing for free. Target several cities with your ads to increase bookings.
Social Media: Facebook, Twitter, Instagram etc.. are all good places to find business.
YouTube: Record short videos of your guided trips and post them to YouTube and other social media platforms.  YouTube is becoming one of the one of the hottest search tools available and it is still free.
LinkedIn: This is another resource often overlooked by hunting and fishing guides.
LinkedIn is a great way to get connected with business travelers and company parties.
Word of Mouth: Tell all of your friends and family what you do and ask if they could tell others about your business.
Repeat Business: Once you take someone on a trip one time do not forget to follow up with them again.  If they booked for a special event such as a birthday remember to reach out to them next year and invite them back.
Blogs: There are a wide range of blogs on hunting and fishing.  Depending on the blog there may be a classifieds section which is a great place to list your services.
---
Customer Record Keeping
The most important part of your guide service is your customers. You need to know their names, email address and phone numbers.  You also need to know what dates they booked and the reason for booking.
Incredibly, there is a tool available to hunting and fishing guides for customer tracking and FREE! This tool is an absolute must for all guides as it will improve your efficiency and help you book more new and repeat business.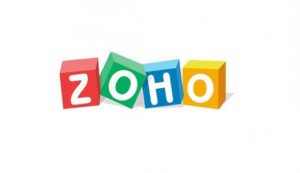 ZOHO: I have been using this service for a year now. Why? Because it's user friendly and FREE.  There are some paid options but the free service is more than sufficient for most guides. I HIGHLY RECOMMEND using ZOHO for your service. Click the above video for an overview of the benefits of ZOHO for guides.
---
Website Building Tools
All businesses today are expected to have a website.  It is a place that customers go to validate your business, see your services and get your contact information.  This is one area that I have heard of guides being taken advantage of so be careful and check at least 3 references before committing.
There are a few other ways to consider prior to hiring a company.  Both of these are options that are likely significantly less than hiring a local web company:
Build it yourself (it sounds scary but it is possible)
Hire a freelancer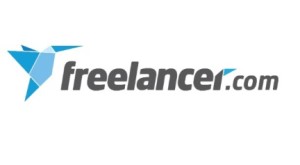 Freelancer: Is an online community that connects people with freelancers across the world for various types of work. Website development is one of these services.  You can list an overview of what you are looking for and freelancers will make bids on your job.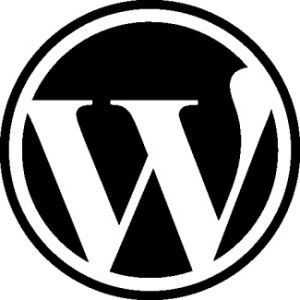 WordPress: Is where I built both of my websites www.guidehunting.com and www.howtofixduckandgoosedecoys.com. It is a free tool allowing you to use templates to create a website.
Bluehost: Is where I host both of my websites www.guidehunting.com and www.howtofixduckandgoosedecoys.com.
What you get:
A secure place for your website to be stored
Professional email address. Example: it can be your name @ your business name .com (scott@guidehunting.com)
Excellent customer service
Unlimited domain name hosting
Easily connects with WordPress for Free.
---
Business Cards
A great way to spread the word about your guide service is passing out business cards.  Example: leave some at gas station ad boards.
VistaPrint: Upload your company logo/image to their website and get customized cards in just a few days.  You get around 100 cards for about $10.
MinuteMan Press: This is a nationwide printing company with locations in nearly ever major city.  I have used them before and they do great quality with fast turnaround times.
---
BUSINESS COACHING
---
IMAGES & PHOTOS
This is an area I was completely caught off guard when I started my business. You must be sure you have proper permissions to use images for your business.  Here are a few ways to get images:
Take Your Own Pictures: The next time you are out hunting or fishing take a good camera
and get some pictures to use for your business.
"Labeled for Reuse" Images on Google: Search google and click images, search tools, usage rights, labeled for reuse.
 iStockPhoto: This is where I purchase royalty-free images that I use on my sites.
---
 Company Logos & Graphic Design
Fiverr.com: Convenient site where for $5.00 you can get a wide array of services.  Anything from business logos, business card designs and flyers can all be purchased for just $5.00.  It has saved me a ton of money.
Freelancer.com: Not only can you have websites built by this service but you can also have other services done such as logo design and much more. Post what you need done and freelancers will bid to do the work.
---
LEGAL
There are times when legal help will come in handy, here are a few options.
Get Local Recommendations – Ask other friends and family and business owners for recommendations.  Get at least 3 quotes.
LegalZoom: I do not have experience with this service but I have heard they offer some options to save versus the traditional legal track.
---
Insurance
We highly recommend business insurance for your hunting or fishing guide service.  This helps ensure you and your customers are protected in case of an accident etc…
Get Recommendations – Ask other friends and family and business owners for recommendations.  Get at least 3 quotes.
Use an Insurance Agent– At times using an insurance agent can be a good option as they will research several insurance companies on your behalf to find you the best available rates.
---
Phone Applications
Listing of some of the applications that I used on a daily basis to help manage my business and stay as efficient as possible.
Evernote: Productivity tool allowing you to save notes about your business and manage tasks.
Dropbox: Great service giving you free storage space online for business documents accessible from anywhere with internet access.
---
BOOKS