Sit back as Steve Beckwith with MaineGuideCourse.com shares his personal experience of becoming a guide in Maine and how that turned into a passion to help others prepare for the exam.

When did you start your guide school in Maine, and why did you start it?
Guide School was started January of 2010.  Maine has a tough license examination to become a Maine Registered Guide and after becoming one myself I decided to make teaching others to become a guide part of my own guide business
Can you tell us a little more about your guide school?
The class accepts no more then 6 students per session to insure proper instruction is given equally to each student enrolled.
How do people find out about your school in Maine? 

More information and how to contact us is located on our website at http://maineguidecourse.com
What is the typical program length to become a guide?
Our guide class is 3 days long it runs 8 AM to 5 PM with a 1/2 hour lunch break.
What can students expect to learn at a guide school? 
Students will learn hands on Maine laws, wildlife identification, map & compass, GPS use, lost person and catastrophic injury scenario skills and take home a large packet of information for continued study for the State of Maine examination process. After taking this course students will have available complete information necessary to pass the State exam.
Can anyone become a guide?
Anyone over the age of 18, that can pass the State guides exam for one or all of the 5 classifications of Maine Registered Guides.
What can someone expect to pay for a guide training program?  
We currently charge $395.00 for or 3 Day Guide Course and we offer a 1 Day Map & Compass Course for those needing only Orienteering course $125. (Which this Map & Compass course is included in the guide course class pricing)
How do people typically pay for their education?
Our courses can be paid online using a credit card or payments can be mailed in to the address provided on our website.
What type of jobs can someone expect to get after graduation?
Completion of our course does not include a Guides License, these are issued by the State of Maine and proper outdoor skills and knowledge of operating a guiding business must be proven during the State exam process. But becoming a Maine guide offers self employment opportunities, as well as jobs at sporting camps throughout Maine.
What type of earning potential do guides have?
Honestly if your into guiding for the money, you better pull up your boot straps in Maine! Supplemental income to full time opportunities with low wages.
What type of job search assistance do guide schools provide? 
We encourage self-employment and offer advice during our class period.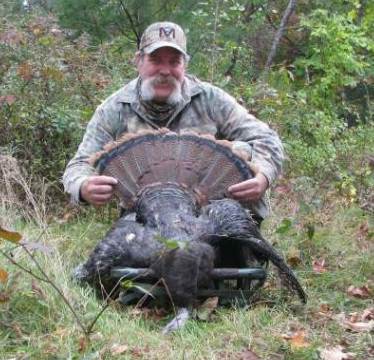 Could you share a success story of one of your graduates? 
All of our students that become Maine Guides are part of Maine's elite guiding heritage and wear their patch equally to those before them.
With so many guide school choices how does someone know which one to select?
In Maine there are several guide courses, selecting one that meets your financial needs and skill levels should be considered. We are located in Southern Maine which is easy access on RT 95 from other States, with local hotels available for your 3 day course.
Any final advice You would offer to someone who is looking at going to guide school?
Be prepared to study a minimum of 40 hours after completion of our 3 day course before taking your guide exam with the State. We go over all this in class!
Responses provided by: Steve Beckwith